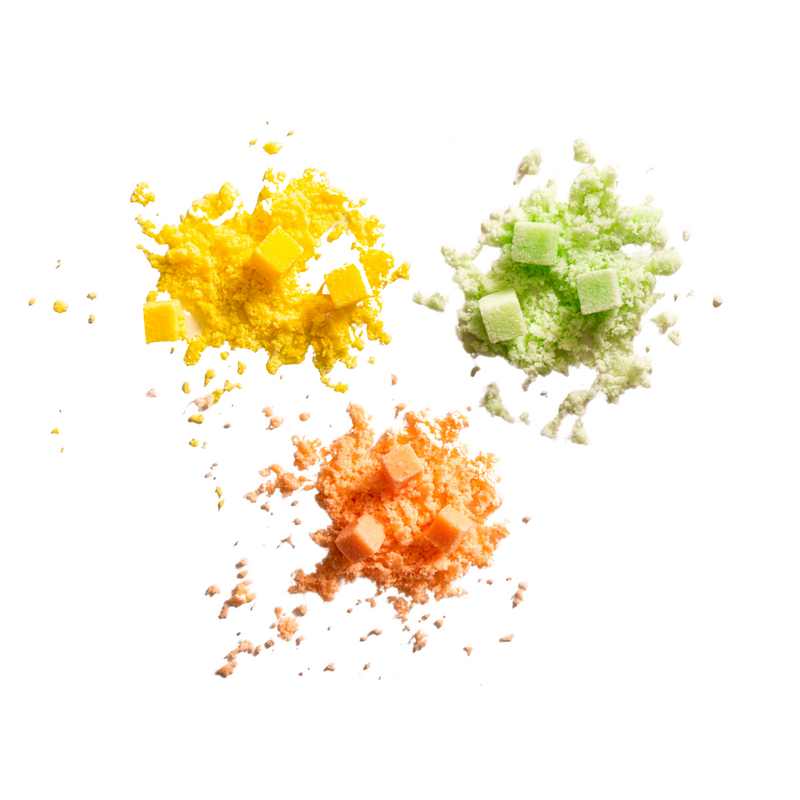 Unwrapped Demo Candies Bundle - 100 pcs bag of 3 scents
SUMMER HEAT WARNING:  We will pack these in an insulated bag with a large frozen gel pack. There is no guarantee that they will be intact when it arrives to your destination. If they have melted, you can use them in the crushed form, with a spoon. If the cube shaped is important to you, please order the Mani+Pedi Back Bar packs instead.
This bundle includes all 3 scents of 100 count pack of candy scrubs for you to demo/sample to your clients with.  They come unwrapped and are slightly smaller than the actual retail candy size. (It's the size you tried at our booth, if you sampled at a show).
You get Sweet Satsuma, Mango Sorbet, and Fresh Lemongrass only (no Assorted).  These 3 scents results in the best response from customers during demos (we know, we've done sooo many)!